The guys came back this morning and finished up the roofing. At the point that photo was taken the rains had just left, and they still had a few more screws to install, and the ends of the purlins needed to be trimmed off.
there is the 'money shot' from the corner of the house.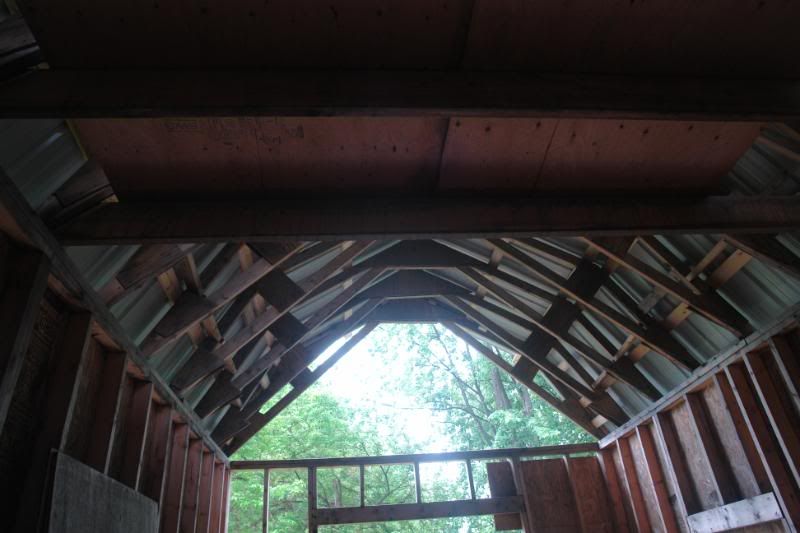 Lastly here is the view of the new roof from deep in the shop.