Well faithful blog readers... and you Must be very faithful given how long it has been since I posted, it has been a very busy time the past 7 months. I gave up my job with the Costar Group, moved to VA and have been trying to get my life in order ever since.
Here it is the end of 2011, and I"m fairly healthy, living near my parents in my grandfather's house and currently coping with not having a shop. Work has kept me too busy to notice the lack of a shop, but the holiday season is upon us at Olan Mills, so I'm in the middle of a 2 week down-time and I'm currently pondering my new shop options.
I had hoped to turn this carport into my shop. Finances and not wanting to deal with the town over a major renovation (we're not buying the house, just living in it, don't think we want to /can sink major money into a reno right now).
It would have allowed me to have an 11x20' shop. HOwever there would have been significant upgrades required... such as closing in 3 walls, running new power to the building and so forth.
Instead of that I believe I'm going to move into the dungeon, er, um, basement.
Here is the basement staircase...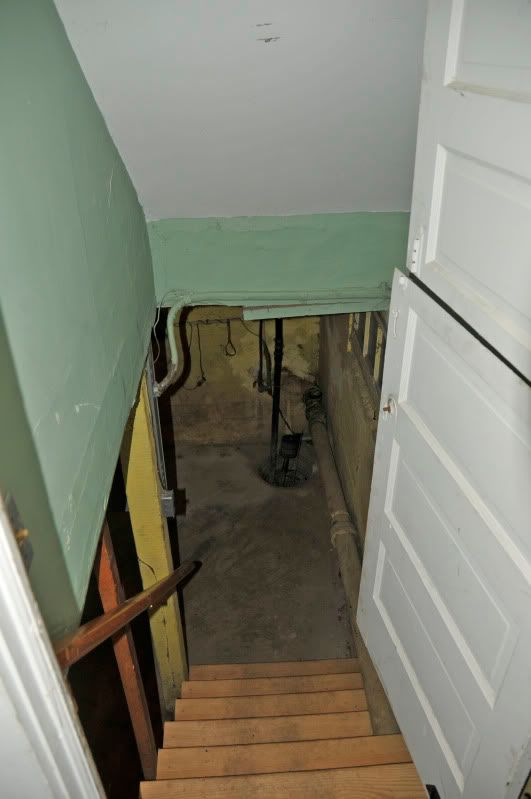 Not all that conducive to easy access to the shop... but it will have to do. Next is the view from the foot of the stairs.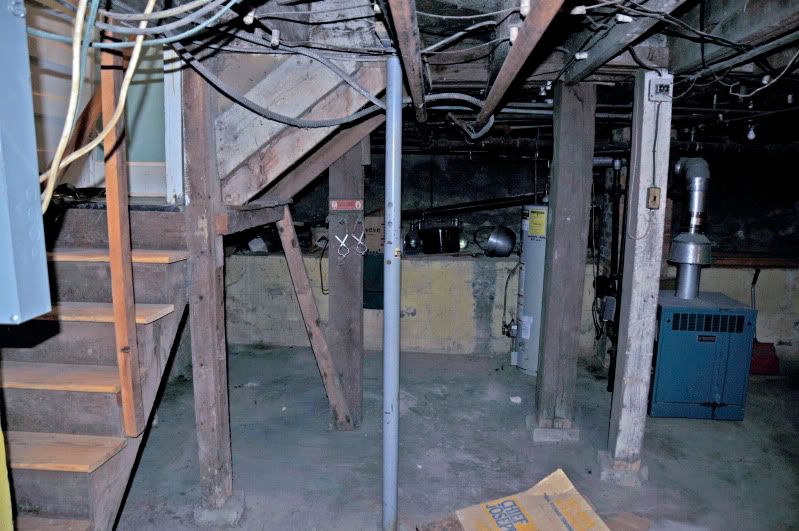 Here's the view to the immediate right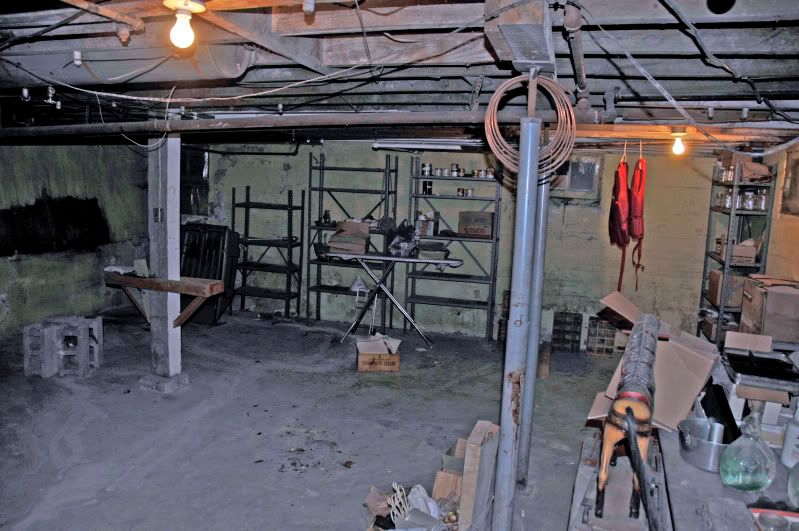 And then the view from the opposite corner
The ceiling height is about 7' or so, which means I won't have to duck... much... and as you can see there are no ducts or major pipe runs in the middle of the room.
Astute readers will note that there is Knob and Tube wiring, as this house was built around 1914. I am Hoping that it simply was not removed. but suspect it might be active.
I have to discuss some things with my parents and aunt & uncle, who are the executors of my grandfather's estate. I'm pretty sure they don't Want to rewire the whole house, but they Might go for updating or adding a couple of circuits here and there.