I've continued the small shop shuffle, and here is how things 'stand' for the moment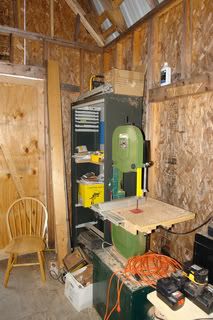 I moved the storage cabinet to its semi-permanent home next to the main doors. The 'man door' will be just there to the right of the cabine where the bandsaw is at the moment. I'm thinking that will be a 'springtime' project.
Looking up into the loft, where Adam was a big help getting the gear up the ladder. I handed him the items as he stood on the ladder.